TOPTUR PERU
TOURS & PRIVATE TRIPS TO CUSCO & MACHUPICCHU
Impeccable reputation
15 years of Experience and happy passengers.
We Are Locals
We are Local and experienced Professionals.
Private Trips & Packages
We specialize in PRIVATE TOURS and Unique Travel Experiences.
Flexibility
Flexibility and Private Travel Agent
Tailor-made trips
Unique trips and scheduled departures.
Biosecurity protocols
We comply with all the requirements, protocols, biosecurity, prevention plan, and monitoring.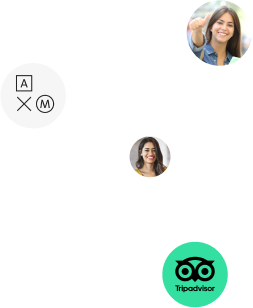 ¡El servicio superó nuestras expectativas! Destacamos la puntualidad y amabilidad de nuestro guía y conductor privados. Destacamos a nuestros guías, con gran conocimiento y empatía hace que la experiencia sea memorable. Nuestro agradecimiento a Paolo Castelo por estar siempre atento a nosotros y por la flexibilidad para adaptar el servicio a nuestras preferencias.
Rosa Muñoz
México
Everytime so far has been excellent! Juan Carlos is a fantastic guide, informative friendly, full of energy, the knows so much about all of the sights and history. We enjoy spending al lof our time with him. Teo is a great driver & the vehicle is very confortable. Esmeralda was excellent + adapted to our pass. We loved the sanctuary lodge! All of the arragements have been great, all well thought out and all matters covered well.
Philip Braverman & Family
USA
¡Todos muy bien! ¡mucha flexibilidad para acomodar todas las necesidades, siempre al pendiente! ¡Felicidades, excelente todo! Excelente servicios privados y personalizados.